I know Christmas can be stressful for some people and it can sometimes put a damper on the festivities, so I decided to put together a little list of ways that you can save some money during the holiday season.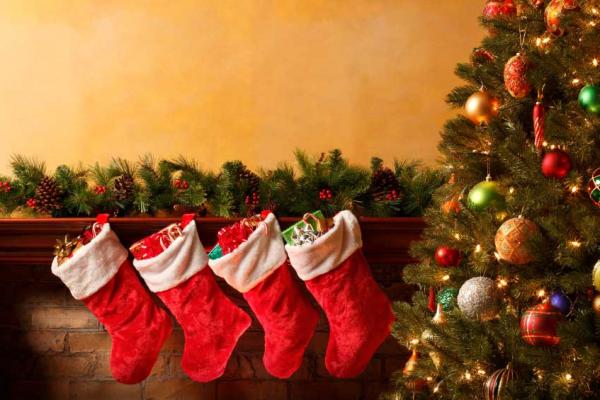 1) Don't be fancy - just get dancey!
When it comes to Christmas parties I think all the ladies love to splash out on a new outfit. I must admit I also like to have a nice new dress to wear out on Christmas Day, who doesn't? BUT why do we spend pounds on an outfit that's bright red or sparkly that we won't wear out again? Mmmm, I would recommend either a) find an outfit that you've not worn in a while and jazz it up b) be cheeky and put it on your Christmas list or c) check out your local charity shops - there's always something to be found in there! Who really cares what you're wearing once you're on your 4th glass of fizz, eh?
2) Size....maybe matters? I don't know.
If you're like me when it comes to Christmas then you'll probably like giving a lot of presents to your loved ones. When I say a lot I mean at least 10 small presents and maybe, one big expensive one. Well, how about buying just some small presents and a cheaper version of the big expensive one? Naked 3 palette for W7's In The Buff? Similar thing, smaller price tag.
3) GO COMPARE! (Sorry, I had to)
We've all seen the somewhat annoying compare advertisements, but how many of us actually use comparison sites? For me the easiest site to compare prices on is Google's Shopping site. It's easy to navigate around and offers hundreds of price comparisons with the click of a button. Why pay more for something when you can get it cheaper AND not leave the house? Mmmm.....
If you work at the office or have a large group of friends then why not do a Secret Santa? I personally have never done one before but it seems like a pretty good and exciting way to buy presents and save money. Think about it - you really only have to buy for ONE person, so you're already saving money and having fun because you know they don't know what they're getting and who it's from!
This isn't really one for right now as Christmas is only 10 short days away, but I find saving throughout the year to be a massive stress reliever at Christmas. I always begin saving for Christmas around August time and then come September I begin my present shopping. Doing it this way and starting early both stretches your budget out and doesn't leave you skint all at once and it gives you peace of mind when the 'big day' gets nearer.
6) Do we really need a big Turkey, Ma?!
I don't understand why Turkey becomes special at Christmas and I really don't think it's worth the ridiculous price tag that it gets from supermarkets. In my family, instead of buying a huge turkey we know will eventually end up in the dogs dish, we buy three different meat joints so that everyone can have what they fancy. It works out cheaper and you get more choices. Turkey's one dry arse bird anyway!
We all know Christmas is an excuse for people to get slobbered out of their heads and drink copious amounts of alcohol....all in the name of Jesus, though! Christmas is a fun time to drink and be merry, but why spend hundreds of pounds on something that'll get drunk by everyone else? The best way to save money in my opinion is to buy mixer drinks instead. Buying a few bottles of alcohol and then cheap bottles of lemonade or OJ is waaay better than buying 10 crates of lager. It tastes better and it's cheaper.
8) Aww, you shouldn't have!
Buying presents can be quite stressful and let's face it, sometimes the things we buy really are just a big waste of money. Do you really need that static lamp? What about those novelty Christmas slippers that you won't wear again until next year? Mmmm, I think putting thought into a gift is the best way to go about gift giving. If you buy your loved one a gift that will be full of thought I think they appreciate it a lot more. I've bought my folks a condenser dryer for Christmas.....yes, not the most normal gift to buy, but I know that they will get use out of it and be happy that I bought it.
Being someone living on a budget it's not that easy to buy for everyone when Christmas comes. I don't have tonnes of people to buy a gift for, thankfully, but it can get pricey if you want to give them something special. What I find to be a life-saver is budgeting your money and spreading the cost. Think about how much you're wanting to spend as a whole and break it down into a budget for everyone. 'Oh, I wanna spend roughly £100 on my mum, dad and boyfriend. £20 on my brother....' y'know what I mean. It works out best for everyone's budget and leaves you with some change in the bank.
10) Deck the halls and save some money! (Falalalala)
DECORATIONS! How everyone, including the huge brightly lit house on my street, loves to trim their house up! I too enjoy having tinsel everywhere and lights hung up, but I'm not willing to spend upwards of £50 just to impress my neighbours. That's where the £1 shop comes into play. If you go in there, guaranteed, you will come out with everything you need to decorate your house for under £30. (Maybe not the most decent lights, but they do for me). Plus they have some pretty fancy dinnerwear in there too, no one has to know that their plates cost a £1, pffft!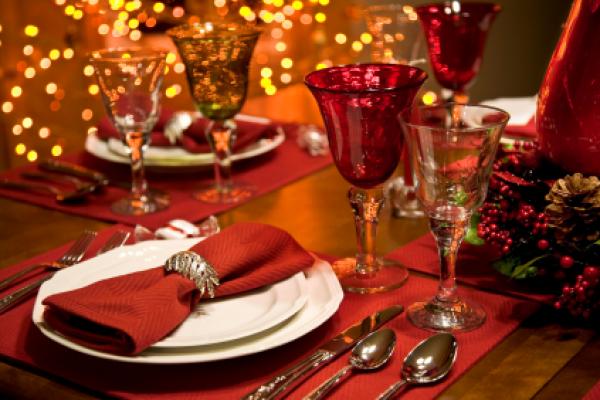 See, Christmas isn't about splashing the cash, it's about having fun and giving your loved ones something that will make them smile. I adore Christmas so much and I think it's definitely the best time of year. But you don't have to do it with the worry of having no dough left.....just spread the cost and have some fun! *images via google