As of late I have been using mainly Clean & Clear products as they are specifically developed to both moisturise and fight spots at the same time, so it saves me worrying about using a spot cream on top of the moisturiser.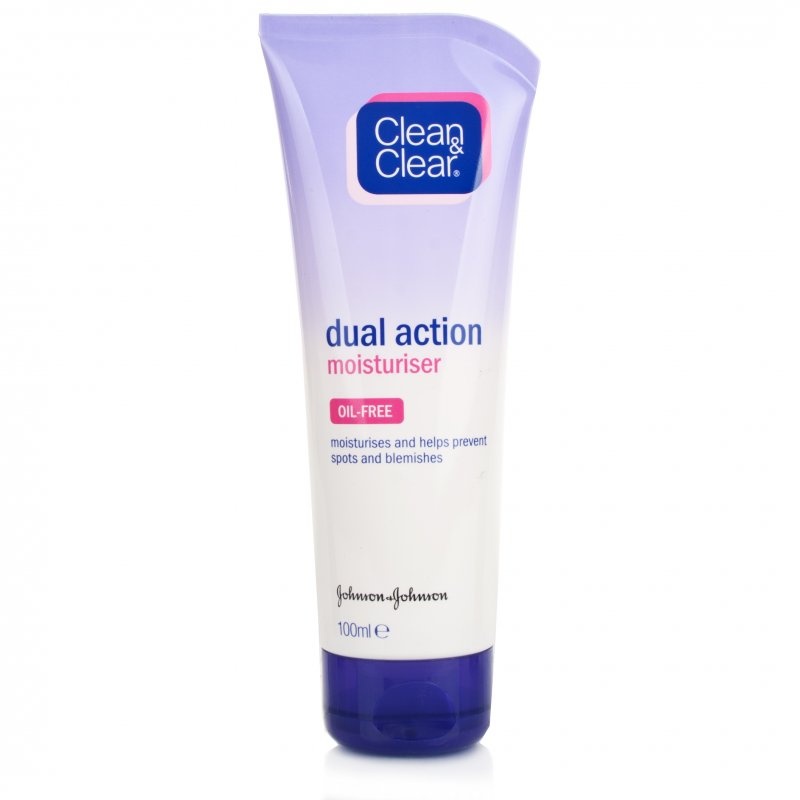 I bought this product from Tesco a couple of weeks ago whilst it was on sale and I've been using it every night, sometimes in the morning depending on which foundation i'm wearing as it doesn't contain any UV protection.
All of the Clean & Clear products are oil-free so they're perfect for me. This product helps to moisturise without putting additional oil onto my skin. It glides on really smooth and dries quickly, it's also great to use underneath makeup as it doesn't make the foundation cake up like some moisturisers i've tried do, so it's a good primer as well as moisturiser.
Even though I think that this product is really good, I wouldn't recommend it to anyone with dry skin. People with dry skin need extra oil to get rid of the dry skin (and lots of drinking water!) and if you are using an oil-free moisturiser it will just dry your skin out even more, so go for something that says hydrating on the package...and also look out for that pescy SPF on there, too.
This is currently £3.55 at Tesco :)
What do you think to Clean & Clear products?
Laura x